Our Farm Items for Sale
This page contains in order:
Katuah Muscadine Grapevine Starts for Sale
Farm/Vineyard Tours
Books or Sale
Appalachian Tobacco Stick Art Items for Sale
Free Range Eggs & Scottish Highland Beef for Sale
Katuah Muscadine grapevine starts for sale
We now have the native, cold-hardy Katuah Muscadine grapevine starts for sale. See the cold-hardy temperature profile. Minimum order is 10 plants. No deliveries. Customers must pickup at our greenhouse during season. Availability is dependent upon order backlog and rate of propagation. Please click on the buttons below to order your red Katuah Muscadine grapevine starts. Next available plants will be in May 2022.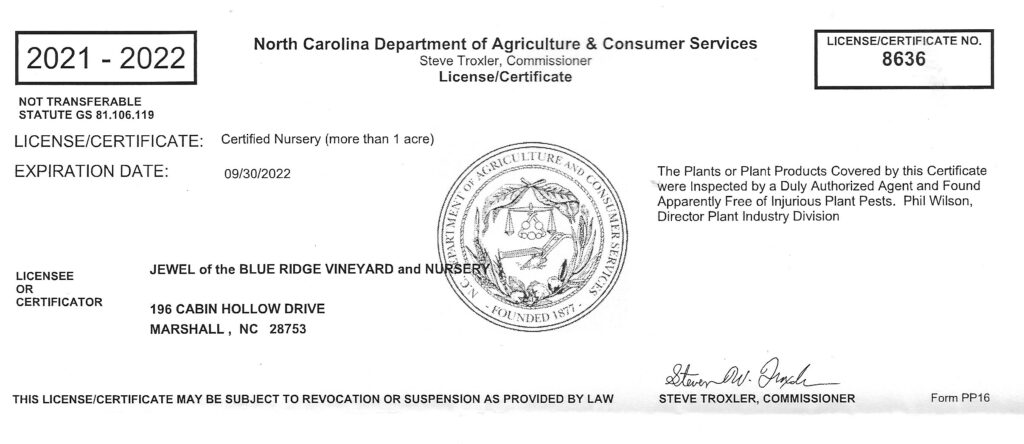 _________________________________________________________________________________
Farm/Vineyard Tours
Our farm tours are available from May 15 until October 15 each year. Jewel of the Blue Ridge Vineyard is a small steep-slope teaching vineyard planted with native, cold-hardy Katuah Muscadine™ and Katuah Scuppernong grapevines. We have heritage apples, pawpaws, plum, cherry, fig, and Kusa Dogwood Fruit trees on our farm. We also have Aronia Berry, cold-hardy Kiwis and Buffalo Berry bushes growing here. The views from our 2100′ mountain-top vineyard are among the best in the county. On your tour you will get to see our 10′ x 40′ walapini where the cold-hardy Katuah Muscadine and Katuah Scuppernong grapevines are propagated and wintered over for planting in the Spring. You will see our 100 year old barn, our Scottish Highland cows and calves, our donkeys, and our chickens (kids can collect eggs if you are early enough in the day). During season you can also taste our grapes and other ripe fruits, and buy some of our Scottish Highland beef, Jeannie's Muscadine Grape-hull Preserves, or our farm-made tobacco stick art items.

Click the "Buy Now" button below to pay for your 1-hour farm/vineyard tour – $20 per adult, kids under 12 free. Then call us 828-606-3130 to coordinate your visit time that is mutually acceptable.
_________________________________________________________________________________
Books for Sale
"Entertaining with Wine" is for sale directly from the JBRV store
"The Wine Etiquette Guide" is out of print and no longer for sale. Used copies may be available on eBay
"Entertaining with Wine" has 228 pages including many useful Appendices on terminology, etiquette, how to interpret foreign wine labels, and other useful tips. The price of the book is $22 including shipping.
_________________________________________________________________________________
Appalachian Tobacco Stick Art Items
Chuck has created Appalachian Napkin Rings, Appalachian Cutting Boards, Appalachian Rolling Pins and the Appalachian Butter Knife, all crafted from from old tobacco sticks found in many of Madison County's old Burley tobacco barns. Here you can purchase useful tobacco stick items – Useful art with history!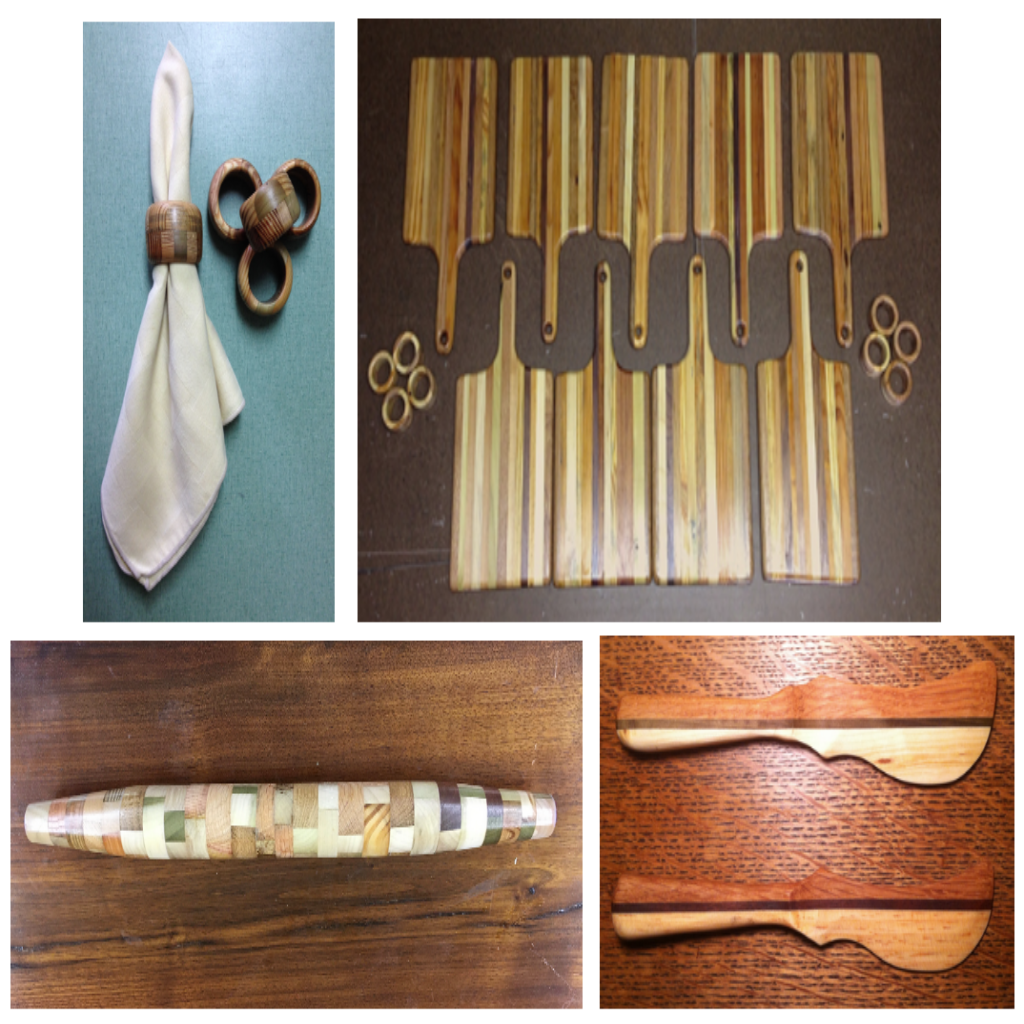 No two Tobacco Stick Art items are exactly alike.
Some have small holes left by termites or wood borers that give them a unique character. Holes are visible but filled with clear epoxy.
Typically tobacco sticks were made from locally available woods.
The white wood is poplar (sometimes with a greenish tinge), ash, hickory or maple, the reddish tinge is pine, and the buff-colored open grain is oak.
Occasionally a piece of walnut was used as a tobacco stick.
When we find one we use it as an accent stripe in our products.
Each tobacco stick art item is double coated with an FDA approved food grade finish to bring out the color and protect the product from food stains.

These Tobacco Stick Art items make wonderful souvenirs from the mountains of Western North Carolina.
Give a gift of functional Art with History!
Now available:
Appalachian Napkin Rings – $25 for a set of 4
Appalachian Cutting Board with handle (8 inch x 15 inch ) – $45
Appalachian Harlequin Rolling pin (16 inches long) – $50
Cheese Board (8 inches x 8 inches without handle) – $30
Appalachian Butter Knife (8 inches long) – $15
Each order requires $9 for packing and shipping to anywhere in the continental USA. Part of the proceeds go to the Appalachian Barn Alliance to help preserve the history of the old Burley tobacco barns of Madison County. Click the "Buy Now" button below to order our Tobacco Stick Art items using any valid credit card for payment.
_________________________________________________________________________________
Free Range Eggs & Scottish Highland Beef
We raise free range chickens and have eggs for sale from time to time, depending upon the season.
We also raise Scottish Highland cattle and have limited amounts of beef for sale, depending upon when our last steer was taken to the butcher.
Contact Jeannie Blethen for prices and availability.